About Us
This page is about us: the people who build and paint the crafts and the person who is designing the website. This page talks about their family and how this arts and crafts business got started.

Dad
My dad, Ben, was born in 1952. He lived in San Leon near Galveston until his dad passed away unexpectedly in 1958. Then he moved to Caldwell where he spent the rest of his youth. When he was 14 years old he started working construction. So he has been working construction off and on depending upon whether or not there is work for over 40 years. So about 16 years ago it just seemed natural for him to experiment with making wooden arts and crafts.

Mom
My mom, Agnes, was born in 1953. She grew up in Schulenburg. She met my dad when she was 15. They got married when she was 18. When she was 19, they moved to San Antonio for a year. Then moved back to Schulenburg, where they now live today. They have five children Becky, Melissa, Ben Jr., Angela, and Christina. My mom is homemaker. She does the cooking, cleaning, laundry, and takes care of children (first it was her own children, now it's the grandchildren). She loved sewing clothes, blankets, dolls, and many other items. She also has a garden where we grew our own food.
---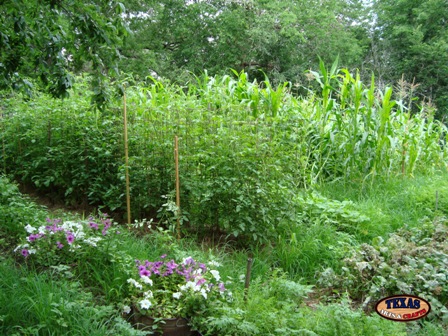 ---
We also have and had many animals such as dogs, cats, rabbits, pigs and hogs, turkeys, cows, sheep, birds (parakeets, finches, love birds, doves, and cockatiels), and chickens.
---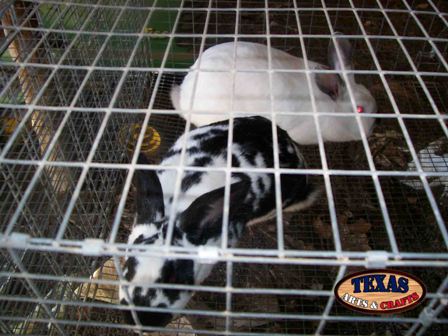 ---
Me?
I am the youngest of five. I have a Bachelor's Degree in Accounting. This is my first website. I decided to finally create a website for my parents business after contemplating the idea for about 5 years. So far I think it is going well. I am having fun learning how to create and maintain a website.
My Siblings
My oldest sister Becky is married to Mike. They have four children. She has a Bachelor's Degree in Science. She is a teacher and loves working with children. My second oldest sister Melissa is married to Mike. They have three children. She has a Bachelor's Degree in Science. She is a teacher and loves working with children. My only brother who is in the middle is married to Barbara. They have two children together and one from a different marriage. He has an Associate's Degree in Science. He works for my dad in their construction business. My third sister Angela is married to Daniel. They have two children. She has a Bachelor's Degree in Science. She is a teacher and loves working with children. You read it correctly there are two Mike's and two Daniel's. We did not plan on it. It just sort of happened. I guess you can't plan on who you fall in love with. Currently there is a total of twelve grandchildren.
Beginnings of the Craft Business
My mom loved to sew things. She made dolls for us to play with, and the ones we didn't play with she sold. When the Cabbage Patch dolls craze and shortage hit she made some similar to those to sell. When she started having grandchildren (and watching them), she started having little time to sew. One day my dad brought in a prayer dress for her to paint. What is a prayer dress? A prayer dress is shaped like a dress with a prayer or blessing on it that you hang on your wall. Then he made more items for her to paint such as the funny sayings wood signs and bird houses. Then someone wanted a 14 piece Nativity yard art set. So my mom ordered the pattern and made that person the yard signs. Soon after she ordered other patterns and started making other yard signs. Then they built their shop
---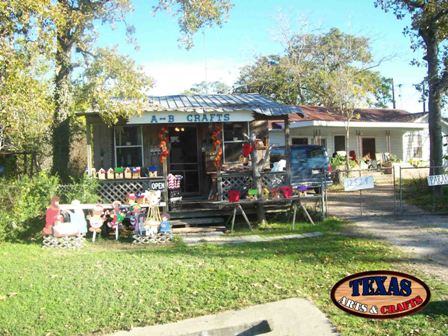 ---
where they now sell their yard signs, bird houses, bird feeders, funny saying signs, home décor, floating shelves, dog houses, and many other items. Then they started doing local craft shows eventually going further away such as to Fredericksburg, Texas. They also do some wholesaling to other businesses. They are also always looking for new ideas to improve their business.
---
Home
Contact Us
Privacy Policy
FAQ
Texas Crafts
Texas Craft Shows
Bird Houses
Bird Feeders
Dog Houses
Floating Shelves